Why is it bad to eat less, in order to lose weight? When we consume less food, our body sees this as a threat. In about 48 hours the basal metabolism slows down and we quickly start to function good with the restrictive calories intake, however low it is.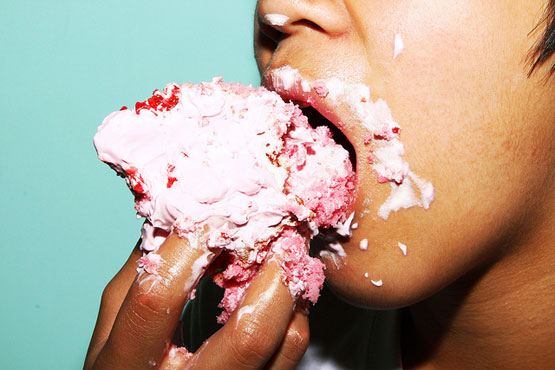 The basal metabolism is the amount of calories that we have to consume during the day to keep our organs running – the heart, the lungs, the intestines, the liver, thermoregulation etc., without muscle activity. We then lose some of the weight (this encompasses loss of the muscle mass and water amount from the cells) or we have smaller body volume (which is better) because this means we decreased the amount of fat tissue that has a small specific weight, so the weight scale speaks less than the clothes that becomes lousier.
During this time, we are constantly hungry and nervous, but we have the desired results. That is when it comes to a turning point, we stop dieting and we are back to a higher calorie intake than the one we had previously.
The thing is that now the body needs 4 weeks to adapt to the new condition so to increase the value of the basal metabolism. This means that the food that was usual before, now becomes too much and this is when the yo-yo effect steps in the picture, and not that we only return the lost weight, but we also add few fats to the amount that existed before the diet. With the CHRONO food, there is no yo-yo effect, no re-gaining weight.