You think you cannot exercise while watching TV, lying on the bed or vacuuming your home? Summer is here, you cannot use the answer that you don't have time anymore.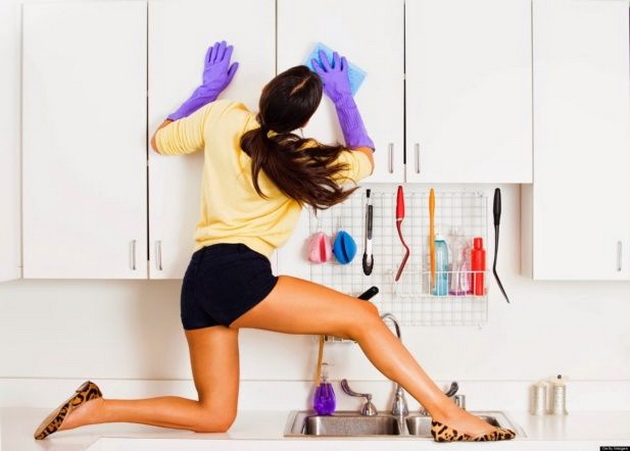 It is fairly easy and simple, and it really works. Here's how:
While lying in bed, stretch the whole body, similarly to how cats do it when waking up. Then, keeping your knees bent, lift the hips and the back to form a straight line from the shoulders to the knees.
While making coffee, spread the feet in hips width and stretch your arms upwards.
Stand up and walk around while talking on the phone.
Stretch one of your legs in front of you while using the vacuum cleaner.
Make boxing moves with your hands for only half a minute during the day. This is good for shaping the hands and stress relief.
While seating at the office, spread your muscles at the back parts of your buttocks, by seating on the edge of the chair and stretch your legs in front of you, keeping your back straight for about 15 seconds.
Make a few squats while doing your hair.
Use the stairs instead of the elevator.