Let's be honest, lots of you don't want to go in the gym. Common reason to avoid the gym are the other visitors that are not very pleasant. To make it even worse, it is those faces that usually do things to get attention.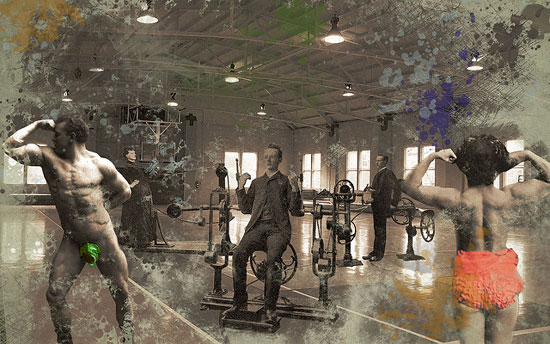 These are some of the people that make the gym visit very unpleasant.
Ladies with too much makeup
Why so much makeup? It is understandable to have the desire to look good, but it is more than clear that the makeup will get destroyed after you sweat and you will look as a sad clown.
Those with revealing clothes
It is understandable that those that look nice want to emphasize their abs, but wearing small and revealing clothes that do not cover much is not the best choice for the gym.
Those that stay too long on the treadmill
The sign that says you need to only stay there for 40 minutes, seems unreadable to these people. They are so much into their music so they don't see the others waiting around them.
Those that are noisy
We all know that what they are doing is hard work, but being loud and making noises is not very enjoyable and nice for those around you.
Those that smell bad
It is understandable that people sweat in the gym, but there are many deodorants that can prevent the unpleasant smell.
Those that read while exercising
Is this even possible? Doesn't the jumping make it hard to focus on the book content?
Those that don't really exercise
Are you enjoying the walk on the treadmill? It is probably very nice, but you can do that outside of the gym.